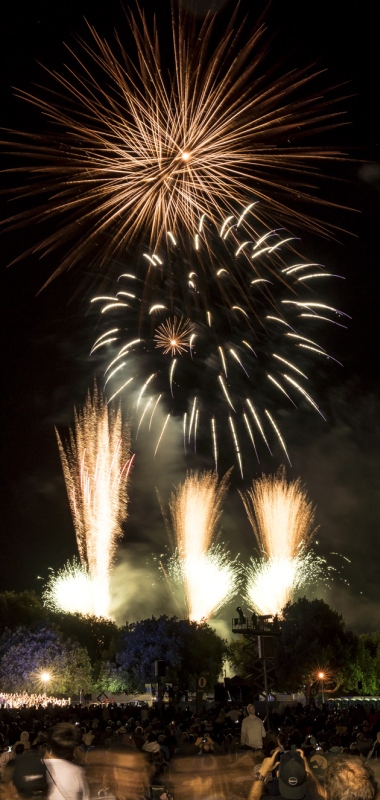 Pyromusicals are our favourite firework shows to produce. Adding music to  fireworks  brings another level of complexity, where  technical skills combine with the art and immediacy of fireworks to make for an exciting live performance.
A great soundtrack, creative design, and precision firing are the key components to creating successful pyromusical displays.
International competitions offer pyrotechnicians from all around the world the chance to gather and showcase their skills.
Firework Professionals has represented New Zealand in pyromusical competitions in France, Germany and China, since 2002. Our most recent trip was to the 2018 Hanover International fireworks festival, where we won 2nd prize.  Here's an excerpt from  the show.
As well as overseas competitions, we design and fire shows for events all around Aotearoa. Coming up with the right theme for your event is part of the fun for us. Contact us to take your fireworks display to the next level of pyrotechnic extravaganza!