Fireworks are a mainstay of celebrations and momentous occasions. Our skilled pyrotechnic teams are here year-round, delivering unforgettable experiences in New Zealand and worldwide. Based in Otautahi-Christchurch, we're a family business, working alongside dedicated paid and volunteer crews and colleagues throughout Aotearoa.
Firework Professionals produces dazzling and innovative pyrotechnic displays and pyromusicals for events like  New Year's Eve, November 5th, Matariki, Diwali and Chinese New Year.  Along with displays for musical, sporting, and community events and fundraisers, we custom design shows for personal milestones such as weddings and anniversaries.
Professional displays are the finest quality and safest option for your events – we arrange everything so you can sit back and enjoy your night.  Whatever your budget, Firework Professionals has the expertise to bring the wow factor to your event.
Confetti and streamers cannons, smoke and stage pyro
We stock a wide range of confetti, streamers and indoor and proximate fireworks for smaller venues where space is premium, and special effects for stadium shows, concerts, films, and live events.  Contact us or order here.
Firework Professionals is the Enola Gaye smoke effects agent, which you can buy directly from us here. 
NX Burst rock-breaking technology
As well as pyrotechnics, Firework Professionals has a subsidy company NXBurst that provides a safe, quiet, portable, fast-acting and environmentally friendly solution for rock and concrete breaking.  Visit our NXBurst website for more about this product.
Contacts
Here are some of our stories, pictures and videos to glimpse what we do.  Let's discuss how we can bring your event or celebration to life with fireworks.
For free advice, estimates & quotes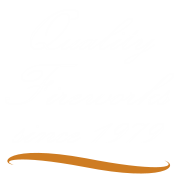 Industry experts with over 40 years' experience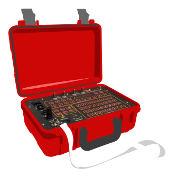 Safe & reliable equipment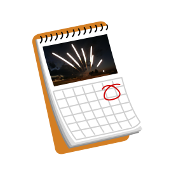 "The fireworks were an absolute hit!  I'm not sure if you were aware but we even made the Otago daily newspaper!  Our guests were well and truly blown away!"
Deborah, Private Wedding Display
"The feedback so far from Queenstown and Wanaka are they both looked amazing. All punters were stoked and pics that have come through looked amazing and certainly something you and the team should be very proud of. Look forward to working with you again."
Craig, Summit Events

"Just wanted to say a huge thank you to you guys for such a fabulous fireworks display for our NYE event!  We were extremely happy with it – was hard to know what we'd be getting for the price having never done a fireworks display before but we were thrilled with the length of time the show went for and how impressive it was!  Great work!   Also how well the area was cleaned up and left so tidy afterwards.   Thanks to all involved."
Justine – Events Coordinator Grey District BPA 2021

"Thank you for the incredible fireworks display. The event was a huge success – we have never had a crowd like it at any of our events before. Thank you for your part that you played in making the event such a success. The fireworks display was a perfect way to finish off such a fabulous event and what a display it was too! Amazing to say the least."
Linda Events Coordinator All Together Kaiapoi 2020
"Thanks for a stunning 1812 Pyro display – just wow! Speechless as always to the story you tell through colour, pyro choice, musical interpretation and precision timing. But it is appreciated and noted! Thank you for  all your efforts on site and in the pre planning and the lead up to the event."
Sheena Events Coordinator Sparks 2018
"WOW!!!!!!!!! What a great firework display!!!   It really was spectacular and everyone is talking about it!! The whole evening was a huge success with the Fireworks being the highlight!! Thank you so much for all that you and your team have done to make it happen."   Claire, Events Team – Lyttelton Harbour Festival of Lights
"I wanted to express to Firework Professionals, my and my organisation's gratitude for the professional and brilliant displays the team did for the both the Opening and Closing. While our traditional and contemporary entertainment performances were spectacular it was the fireworks displays that were the talk of the country. Both were brilliant in every respect – timing & duration, mix of fireworks, the intensity. I was told even the seasoned overseas TV commentator said that of the many major ones he's witnessed around the world at major sporting and other celebratory events our were the best he's experienced – which says a lot. Thanks guys."
Vito, Event Coordinator – Samoa Commonwealth Youth Games
"The Trusts Spooks and Sparks Fireworks Spectacular was fantastic once again..thanks to you. The Fireworks are the pinnacle of the evening…thanks so much to Anthony and Chris and the team – a really spectacular show that people are still talking about."
Stuart – Smart Moves Group    
"Inside Out Productions recently produced the 175th Birthday Celebrations for Auckland City. Firework Professionals were successful in a thorough tender process and were chosen on a variety of areas, product, value, design and safety. We were extremely pleased with the end result. The show was well designed, captivating and a huge success for our clients. The product used was of a high standard and the systems in place gave me confidence that we had the necessary back up. Fireworks Professionals were very safety conscious, and the pyrotechnic staff's safety was always paramount. All consents were granted without any problems or queries. I would not hesitate to to recommend Anthony and his team and we look forward to working with them again in the future."
Rebecca. Project Manager – Inside Out Productions
"Thank you for your contribution at ASB Classical Sparks on Friday. I am overwhelmed by the outstanding effort by everyone on the night. Your participation was exhilarating and reaffirms totally what incredible talent we have in New Zealand. From start to finish, every aspect was displayed brilliantly. What you brought to the occasion was superb and was a vital ingredient to the success and delight of over 100,000 people."
Mark, Events Production Team – Christchurch City Council

"It was absolutely brilliant!! It was the best display I've ever seen and I think that was due to how close you could get to watch them! Thanks so much for all your help and we will definitely make this an annual event so will be in touch next year!!"
Belinda, Rangiora Promotions

"Just back in the office now….but the show was incredible!!! John and the team were amazing! Everyone raved about it! Truly, thank you so much for all of your help"
Kirstin – Cardrona

Make your events and celebrations more memorable